🌟🌟🌟MAJOR ANNOUNCEMENT🌟🌟🌟
Bus Feda are delighted to announce that we have been included in the TFI YAC or Young Adult and Student Discount Fare Scheme which will offer a 50% discount to all 19-23 year olds and to all Students in full-time 3rd level education. We will be making changes to our fare structure over the next week, and although some of our passengers will incur a small increase in the fare they pay the vast majority of our passengers will actually see a massive discount on their fares. To avail of this YAC discount, you must have a valid Young Adult or Student Leap card which you can apply for using the below link. These discounted fares will only be available to book through our website and cannot be purchased on board. Online tickets can be shown to the Bus Feda driver or conductor from your smart device or by printing the ticket which in either case must be accompanied by a valid Young Adult or Student Leap card. These new discounted fares will be available from the 6th September.
To apply for a Young Adult or Student Leap card please visit:
https://about.leapcard.ie/young-adult-and-student-card-launch
To book your discounted travel with Bus Feda from the 6th of September please visit:
http://www.busfeda.webticketbooking.com/BookTicket/TicketSelection
*************************************************************************************************
Although it is not essential to pre-book your ticket we kindly ask you to do so using the "Buy Ticket/Journey Planner" here on the website. For most people it is cheaper online and also guarantees your seat. 
DOWNLOAD OUR APP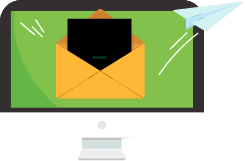 To receive all discount codes and special offer
please join our mailing list below
To receive all discount codes and special offer please join our mailing list below